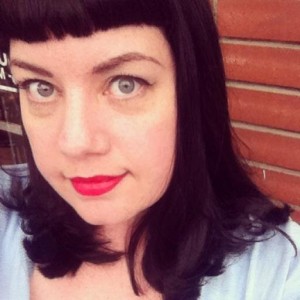 Well, hello!
I'm Gwendolyn Richards, a food writer and photographer based in Calgary, AB and this is where I chronicle my love for cooking, baking, eating while traveling, photography and very shiny shoes.
A former cop reporter, I started this blog as a creative outlet to counteract my days of covering crime and calamity and eventually turned it into a full-time food writing job at the Calgary Herald where I now write about food trends, review cookbooks and share some of my own recipes. I can occasionally be spotted on television cooking with morning news hosts or eating things like steak and wings, which, I argue, are perfectly reasonable breakfast items.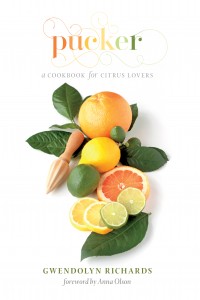 I like vintage cocktails — especially a well-made Bourbon Sour — any kind of lemon dessert and I believe a fantastic burger is one of the most perfect foods in the world. An excellent night out is when I can enjoy all three while wearing patent, peep-toe heels. Red, of course.
My first cookbook Pucker, published by Whitecap Books, is now available.
Follow my food adventures on Twitter (@gwendolynmr), Instagram (@gwendolynmr) or on Facebook. Or contact me by email at gwendolyn_richards@hotmail.com.
51 thoughts on "What it's all about…"